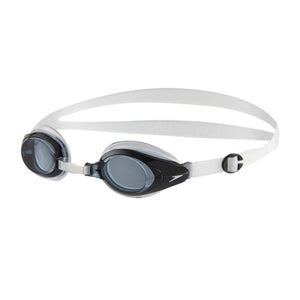 Adult training and fitness goggle with optical lenses.
This multi purpose goggle has optical lenses from -1.5 to -8.0 dioptre.
Features and Benefits:
Comes with anti-fog coating and UV protection
Synthetic seal and strap enhances comfort and fit
Include an adjustable nose bridge that is designed to fit a range of face shapes
Lens Information: Smoke colored lenses reduce the light transmission to the eye, lowering the overall brightness without excessive color distortion.